INOUI

EDITIONS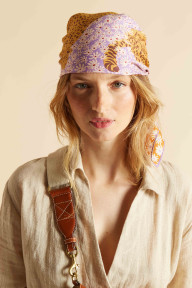 The
brand
Inoui Editions, following the tradition of textile houses and drawing publishers.
Our designs stand at the crossroads of engraving and painting, and we create figurative patterns that tell stories.
At Inoui Editions we are inspired by the feeling we get from looking out at the Somme bay from our old boathouse in Saint Valery, where our adventure began.
We brought this spirit to our first Parisian shop on Rue de l'Odéon, in the heart of a creative district dear to artists and makers of words and things, and it continues to inspire all our endeavours.
The collection :
Our spring summer 22 is devoted to water: Lula, Robinson, Brigitte and Aquaflora operate between sea water, fresh water and floral water. The four elements are represented: the water surrounding a desert island where the wind is blowing in palm trees, in a field of daisies or between the feathers of a toucan, mingling with earth and fire and embodied by the volcano Stromboli.