Herbert Frère

Soeur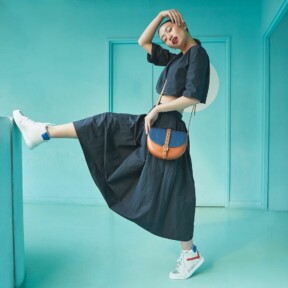 The
brand
Herbert Frère Soeur is a leather goods brand founded by Camille and Flavien Herbert, both brothers and sisters. Their father's workshop brings them together and binds them around the creation of bags that combine heritage and modernity.
Collection of leather bags and belts :
Like family members, each HERBERT Frère Soeur (Brother Sister) bag has its own personality and carries the nickname of a loved one from the family or friendly circle.
Herbert Brother Sister belts are timeless basics. Suitable for all silhouettes, worn low or high on the hips, in classic and timeless colors, they bear the names of places where the brother or sister have an anecdote to tell.